Group Yoga Classes Private Yoga Sessions Meditation and Wellness
Classes and individual sessions with Amy will focus on Hatha, Iyengar, Slow Flow and restorative styles of yoga with an emphasis on correct alignment and proper breathing.
ONE-ON-ONE ATTENTION
Private yoga sessions are an opportunity to serve body (asana), mind (meditation), and spirit (healing). Together we will create a personalized yoga program that is specifically for you and your goals based on your health, body type and lifestyle. I customize every session to your unique needs, to be done at your home, office, or facility of choice.  
Private yoga instruction can help you perfect the basics and expand your yoga practice. Whether you are new to yoga, healing from an injury, looking for stress relief, have specific goals, or need accountability to step on your mat, it will fit exactly what you need.
Rates
$40.00 for 60 minutes at your location of choice, plus mileage.  Discounts available for semi-private groups of 2-3 people.
Email Amy at goldenlotusyoga.wellness@gmail.com or message her on Facebook to set up a private session.
Group Classes
Visit Amy's page at Yoga Circle Studio in Snohomish, WA and view her classes on their schedule through MINDBODY.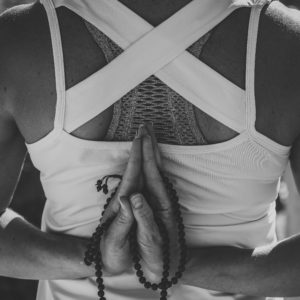 Where does yoga come from?
The sage Patanjali was the first to write down the ancient practice of yoga in his classical work, the Yoga Sutras, which consists of 185 terse aphorisms. Yoga is described in more detail in the book Light on Yoga.
Invocation to Patanjali
Yogena cittasya padena vācām
Malam sarīrasya ca vaidyakena
Yopākaraottam pravaram munīnām
Patanjalim prānjalirānato'smi
Ābāhu purusākāram sankha cakrsasi dhārinam
Sahasra sirasam svetam pranamāmi Patanjalim
Invocation to Patanjali Translation in the "Light on the Yoga Sutras of Patanjali":
"Let us bow before the noblest of sages, Patanjali, who gave yoga for serenity and sanctity of mind, grammar for clarity and purity of speech, and medicine for perfection of health. Let us prostrate before Patanjali an incarnation of Adisesa, whose upper body has a human form, whose arms hold a conch and a disc, and who is crowned by a thousand-headed cobra."
Comments by Geeta Iyengar on Chanting these verses before class or practice:
"We chant so that at the very beginning that feeling of sanctification comes from inside, with the feeling of surrendering oneself, because nothing can be learned in this world unless you have the humility to learn. So the moment you think of the Lord at the beginning of doing a practice, you know that you are very small in front of that greatest soul. Once that is understood then the other problems which always arise while practicing, mainly concerned with the ego, will be affected. You know that you are "coming down" to learn something. And you can't learn anything unless you come down; if you think you are on the top and you know everything, then you are not a learner at all. In that sense, the chanting helps."